ISO/IEC 27001 Management Certification Services
We offer certification services to clients seeking to meet ISO/IEC 27001 standards. The ISO (International Organization for Standardization) and the IEC (International Electrotechnical Commission) form the specialized system for worldwide standardization.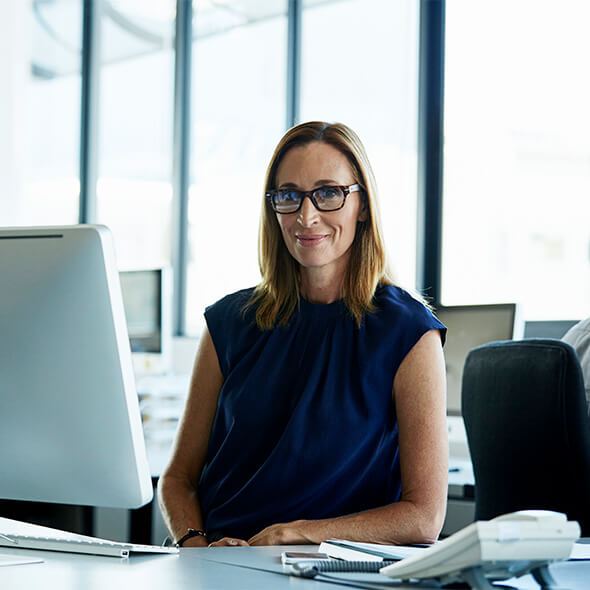 Streamlined Certification Process
As a certification body, we assess and certify an organization's compliance with the ISO/IEC 27001 standard. The primary aspects of the certification process include:
Assessing the organization's information security management systems (ISMS) to evaluate compliance with ISO/IEC 27001 requirements.
Issuing certification if the organization's ISMS meets the ISO/IEC 27001 requirements.
Conducting annual surveillance audits to ensure the organization maintains its compliance.
Recertification: Before the certificate expires, a recertification audit must be conducted to verify the organization's ISMS continues to meet the standard's requirements.
We provide independent audit services for the following standards:
ISO/IEC 27001:2022 – Information Security
The Management Systems Certification for ISO/IEC 27001:2022 provides organizations with a framework to manage and protect their information assets by developing policies, procedures, and controls to protect information from unauthorized access, alteration, theft, or destruction. Organizations that achieve certification demonstrate compliance with international standards and an ongoing commitment to data security.
ISO/IEC 27701:2019 – Privacy
The Management Systems Certification for ISO/IEC 27701:2019, a data privacy extension to ISO/IEC 27001, provides organizations with a comprehensive framework to design, implement, monitor, and improve their privacy management systems. The certification is designed to help organizations reduce the risk of data breaches, comply with data privacy regulations, and protect consumer privacy. ISO/IEC 27701:2019 also provides a pathway to EU's General Data Protection Regulation (GDPR) compliance.
ISO/IEC 27017:2015 – Cloud Services
The ISO/IEC 27017:2015 Management Systems standard provides guidelines, controls, and best practices to identify and mitigate cloud security vulnerabilities. ISO/IEC 27017:2015 is an important standard for organizations that want to ensure their cloud services are secure and compliant with global standards.
ISO/IEC 27018:2019 – Personally Identifiable Information (PII)
The ISO/IEC 27018:2019 Management System standard provides requirements and guidance for organizations to protect the privacy of their customers' personal data in the cloud. The certification requires administrative, technical, and physical security measures as well as policies and procedures to ensure the confidentiality, integrity, and availability of customer data.
Audit Process
We conduct audits against a variety of standards including ISO/IEC 27001, ISO/IEC 27017, ISO/IEC 27018, ISO/IEC 27701, AICPA SOC, HIPAA, and others.
The ISO/IEC Audit Process
Withdrawing Certification
Expanding or Reducing Scope
Requests, Complaints, and Appeals
Our ISO Practice Leadership
Ready to learn more?
Our ISO experts can help your business.