B Corp Consulting Services
Our team of B Corp Consultants has years of experience guiding businesses through the B Corp certification process. Sensiba's B Corp Consulting services can help your organization change the way the world sees your business. We'll work with you throughout the B Corp Certification process to ensure a smooth and successful certification. Sensiba was certified as a B Corp in 2018, and since then has helped many others through B Corp Consulting. Our firm was recognized as a 2022 Best For The World™ for exceptional impact on Governance by B Labs.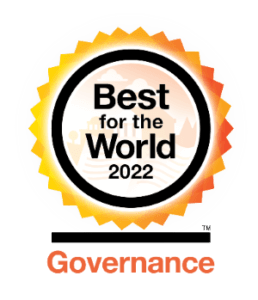 B Corp Certification Process
B Corp

Our B Corp Consulting Practice Leadership
B Corp Consulting
Get in touch with our sustainability team.
Our B Corp Certification Consultants can help you transform the way the world sees your business.