Sage Intacct Partner
Leverage our four decades of experience in finance and technology to support your company's growth and automate your most time-consuming processes. As a trusted Sage Intacct Partner, we work alongside you and your team to implement industry-focused cloud accounting and financial management solutions that increase efficiency, reduce your reliance on spreadsheets, and give you greater visibility into your real-time business performance.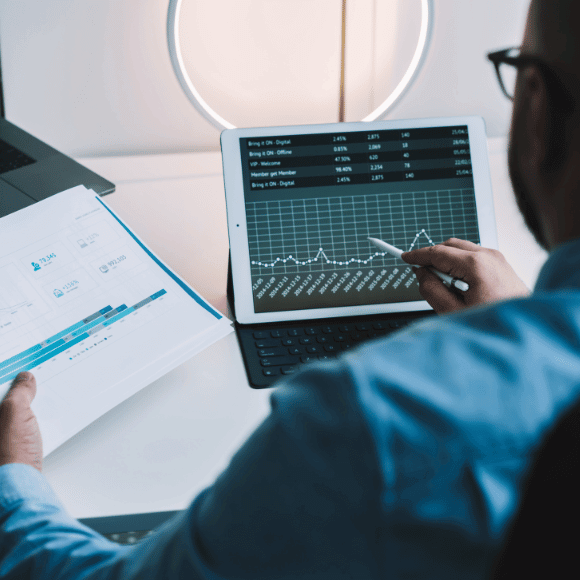 Our Services
We are here to help you through your ERP journey. From purchase through implementation and post-launch, we've got your back. 
System Design
We'll work with you to customize your system to meet your company's specific needs.
Implementation
We ensure a successful transition from your existing system or a smooth setup for a new business just getting started.
Customer Success
Our team provides continuous support and education to maximize the benefits of your investment.
Have You Outgrown Your Old Accounting System?
As the complexity and pace of your business grow, frustrations can multiply. The accounting system you've relied on to manage finances and operations has, over time, gradually become a barrier to growth and efficiency. You can't afford spiraling overhead costs, functional limitations, and unnecessary risks in a highly competitive business climate.
Have you outgrown your accounting system? Find out by downloading our latest white paper. Learn what signs you should be looking for and discover what you can expect when moving to an advanced, cloud–based financial management solution.
Download
Our recent implementation of Sage Intacct has revolutionized our finance function. Sage Intacct automated our key finance processes, reducing our reliance on other tools and cumbersome spreadsheets. This transition freed up valuable time that helps us focus more on strategic tasks. Working with Sensiba on our implementation was a smooth, collaborative process that's given us real-time visibility into our business performance and potential growth opportunities.
Girard Hull
Appraisal Subcommittee
I have always received nothing but caring, excellent, and efficient service and quality from Sensiba. Every interaction I have with each and every member of the wonderful staff there is thorough, concise, professional, and helpful. Highly recommended!
Katherine Davis
Fremont Rubber Stamp Company, Inc.
Our Sage Intacct Practice Leadership
Ready to talk?
Simplify your processes and get the reporting you need, when you need it.